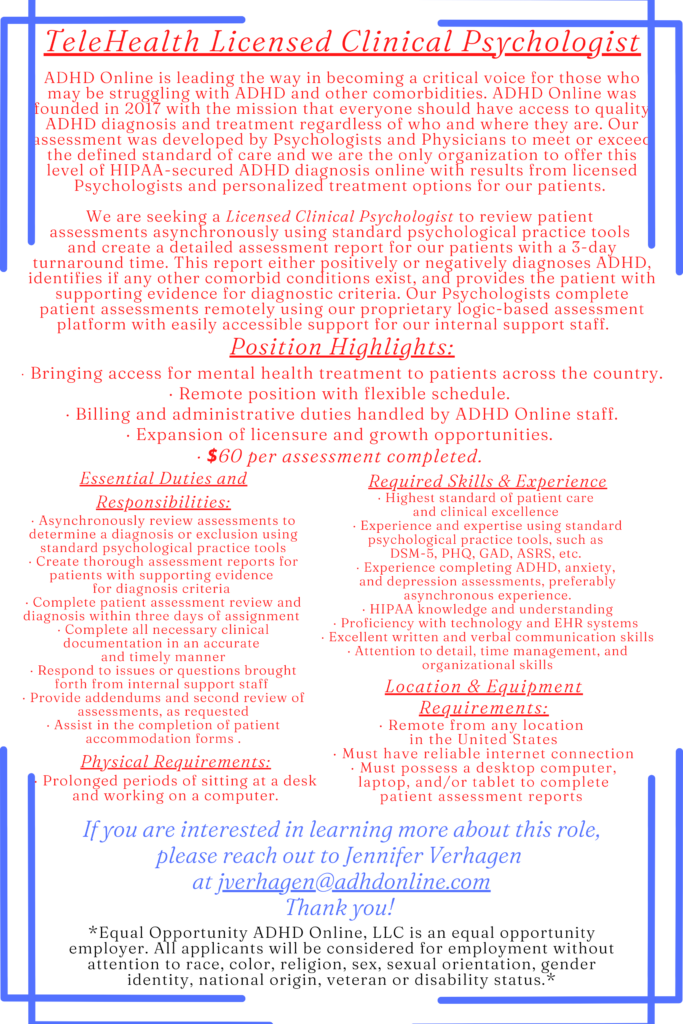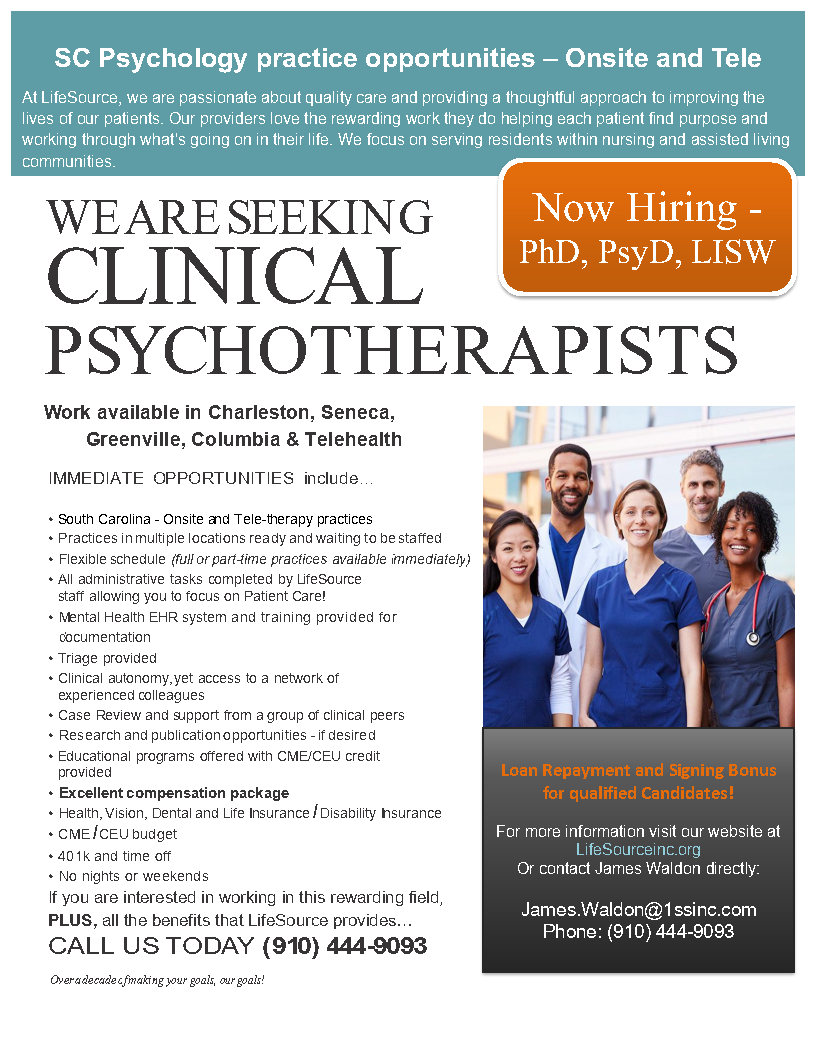 ---
---
Orenstein Solutions, a group psychology practice, is seeking psychologists to provide Veteran disability evaluations (structured interviews) 1-2 days a week in our South Carolina offices. Complimentary training and mentoring will be provided. 
Immediate Job Opportunity (beginning Summer of 2021): 
SEEKING PSYCHOLOGISTS
Candidates must…
Be a fully licensed psychologist in the state of South Carolina
Possess excellent organizational and time management skills.
Be available one or two days a week for in-office appointments.
Hold a doctoral degree from an APA-approved psychology program
We provide. . .
A furnished and equipped office space with a comfortable waiting area.
Administrative services (including scheduling and billing)
Excellent compensation ($800-$1000 per day)
Training and mentoring from supportive colleagues
Personal Protective Equipment (PPE)
If you are interested in this position, please send a cover letter and resume to the practice director, Susan Orenstein susan@orensteinsolutions.com.
Thank you for your consideration!